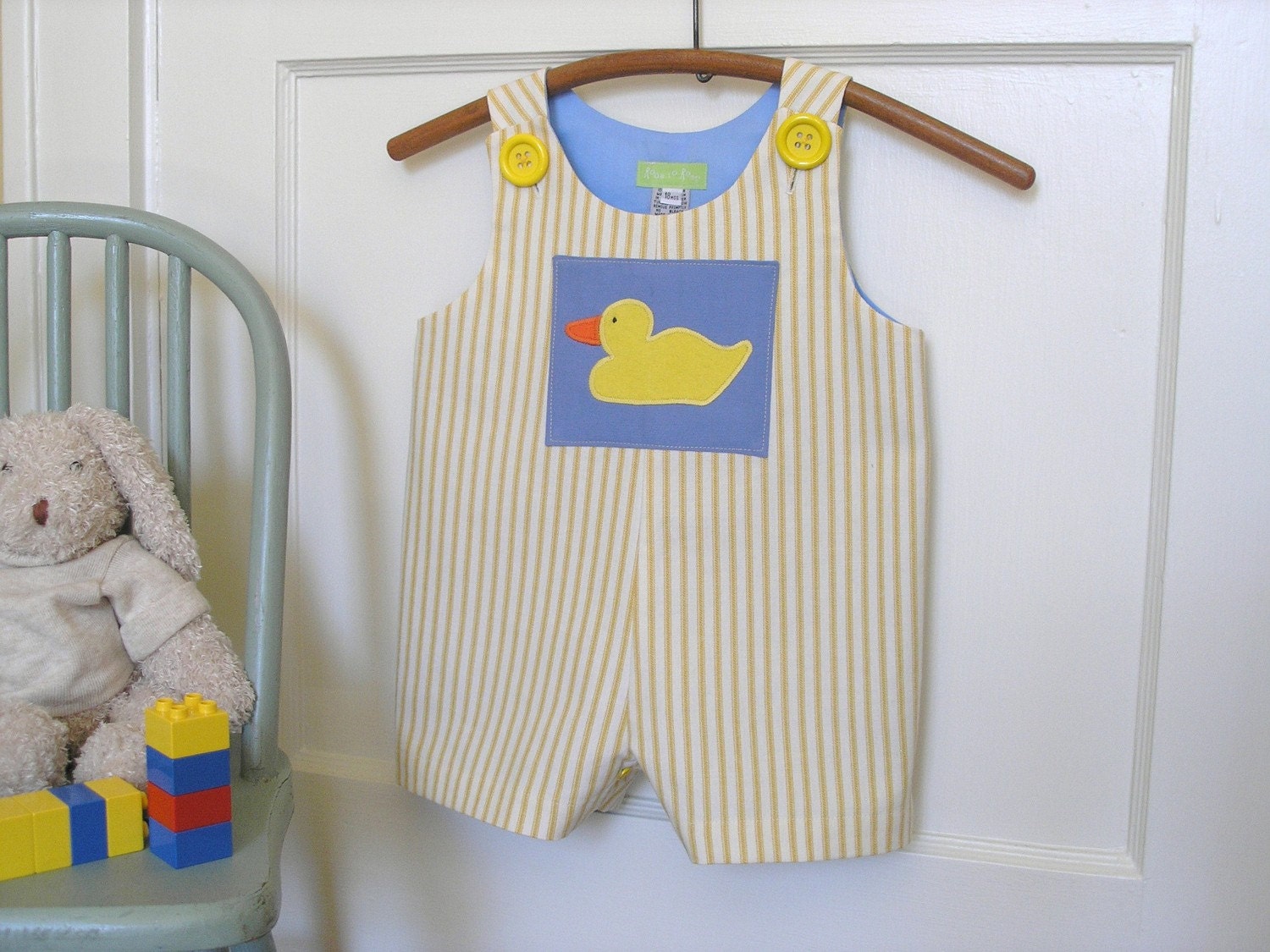 via Room to Romp on Etsy.com
We spent the weekend in D.C. visiting my mother, who has been busily Etsy-ing away the day in preparation for grandmotherhood. My mother can out-Etsy the best of them.
She introduced me to
Room to Romp
, a South Carolina-based boutique for handmade little boy's clothes. They are very sweet, crisp, and old-fashioned, without being
too
retro.